Bridal Boudoir Photography & Makeovers For Brides-To-Be
I work alongside Emma from Miss Boudoir® doing the hair and make-up for fabulous ladies getting married who want to surprise their partners with a gift of sexy and sensual boudoir photos on their wedding night! Classy boudoir portraits for your groom are very popular and far more personal than cufflinks or a crystal tankard!
Not only will your new husband be blown away with the photos and the thought gone into the gift, you will have a fantastically empowering and fun experience with us giving you bags of confidence and stunning results!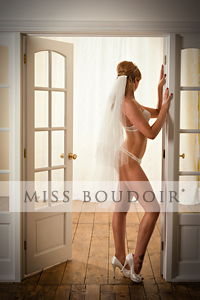 Wedding Lingerie
Most ladies bring their wedding lingerie, garter, shoes, stockings, veil and sparkly jewellery to the shoot for the true wedding night look!
But you can wear whatever you like to the photo shoot, the choice is completely yours! Why not mix it up and cover a range of styles, cheeky, sexy, bridal, sensual etc to get the most from your shoot.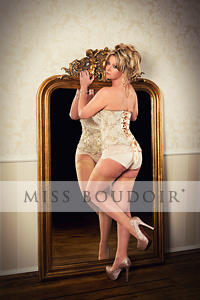 Being such a bespoke gift, be sure to make sure you leave enough time for these gorgeous photos to be created! Emma advises 6-9 weeks depending on what product you buy. Albums, folios and pints make perfect gifts and keepsakes.
Why not check out Emma's boudoir website for more information and my brides get a £50 discount on orders over £400 so be sure to mention it!! Hopefully we'll see you soon at a shoot!!
Danielle xx